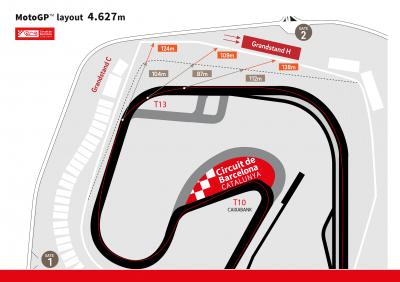 2017 is over, #2018StartsNow: test dates for your diary
Top 21 Best Black Friday Deals on Amazon You D...

Motorcycle.com

17hours ago

Iannone fastest on final day at Jerez

Two Wheels for Life launch new auction!

Simon Crafar joins MotoGP™ commentary team

SECA AND YOU SHALL FIND. A Yamaha XJ600 Racer by Foundry Mot...

Paul McCartney's Aston Martin DB5

The Driggs Jacket by JANE Motorcycles

Best Black Friday Motorcycle Deals

2017 Holiday Gift Guide Part 1: $0-$50

Dovizioso lays down a marker on Day 2 at Jerez

CBR 400 RR Cafe Endurance

RocketGarage Cafe Racer

1day ago

THE REAL DEAL. Heiwa's '68 BSA B25 Bobber

Dimas Ekky and Andi Gilang rate their 2017 seasons

Chip Moto #2 Flat Head Racer

Alex Marquez: "The power of a MotoGP™ bike is ...